Part 1 - Building a Rail Bus
A couple of weeks ago a friend on the Railwire 3d printed a Rail Bus in HOn3 for himself. Just for grins he decided to print one in O scale and then one in N scale just to see how easy it would be to scale up or down. I asked him how much to have an N scale version printed for me and he very generously gave me the N scale one he had already printed. Thus began my newest project, determining a way to power this tiny little rail bus. Thank you Chris333!

Looking around, I decided to use a Kato 11-110 powered truck as a starting point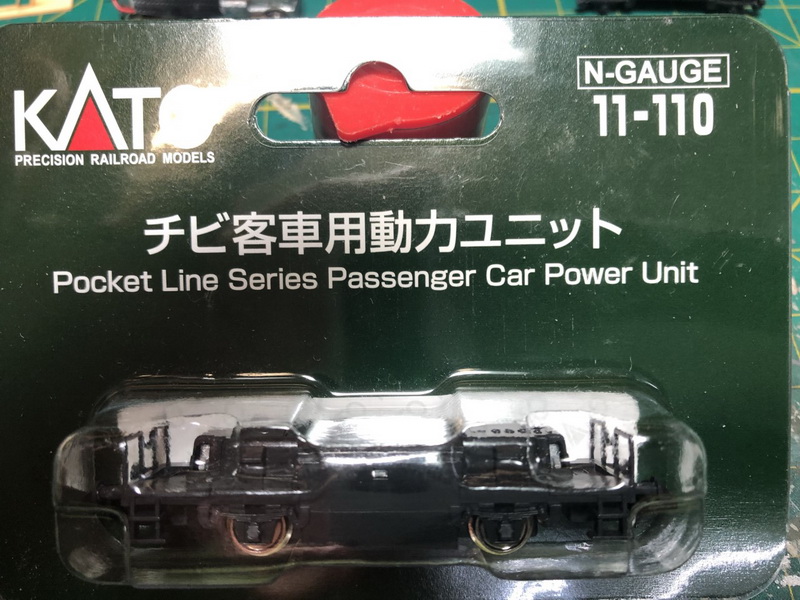 Here is the powered truck disassembled with the rail bus in the background. Each square is 1/2 inch, making this little thing only 1 1/2 inches long!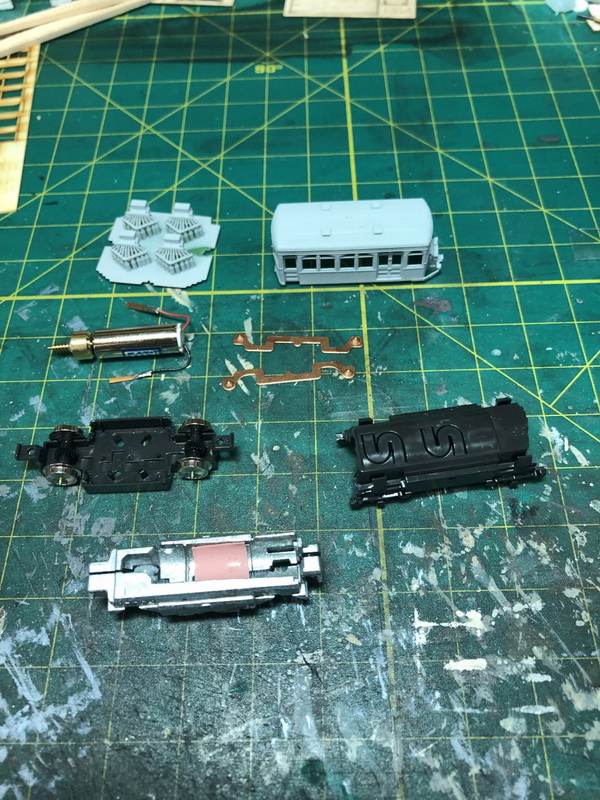 The next step was to trim down the base and to file down the ends of the drive mechanism. I had to slightly round the ends to get the rail bus frame to slide on.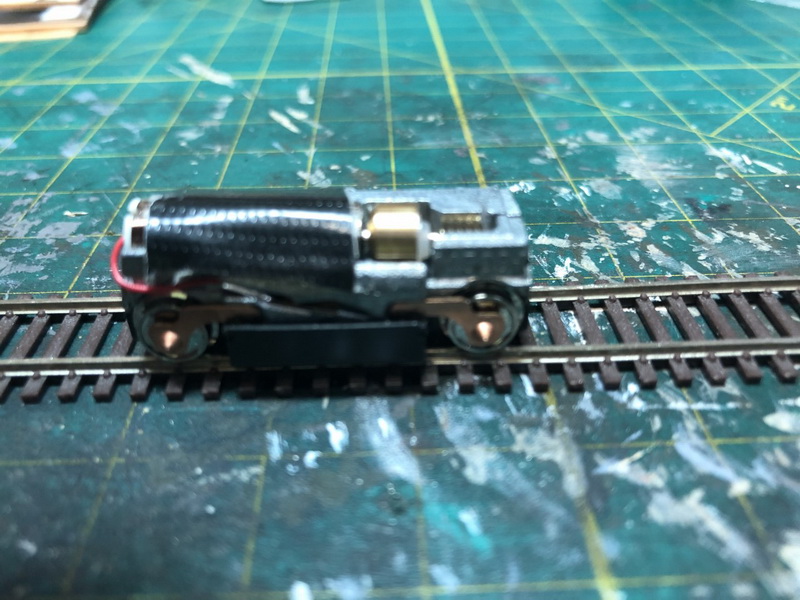 Here it is press fit together taking a test run in DC mode




Then I installed a DZ126 to convert it to DCC.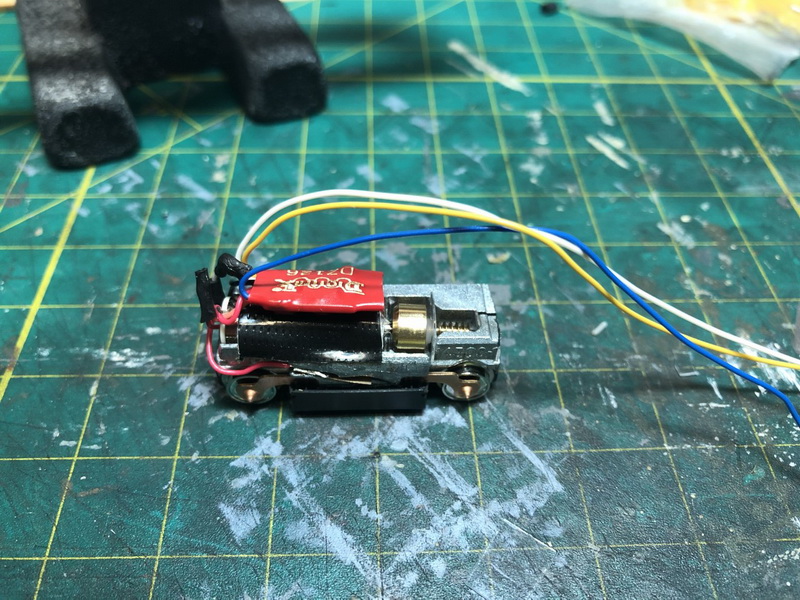 Next up: Drill out the headlights and install the tiny little LEDs. That's what the blue and white wires are for. The yellow will get trimmed off. Then painting and determining a way to install some sort of mock interior so you don't see all the junk inside.