Part 1 - Detailing Bacque Yard.
Built the 1st of two stockyard ramps and a oil tank for the caboose track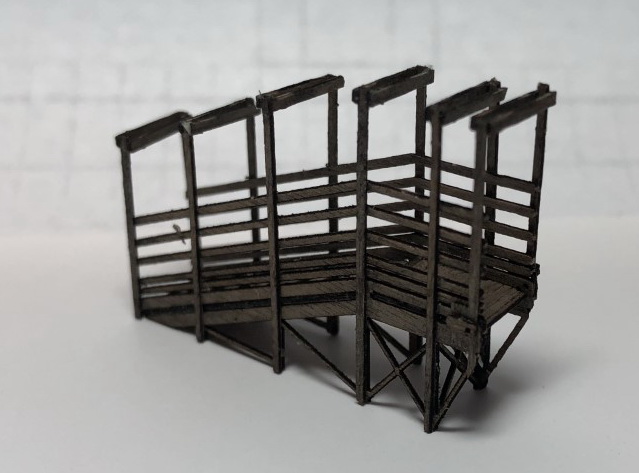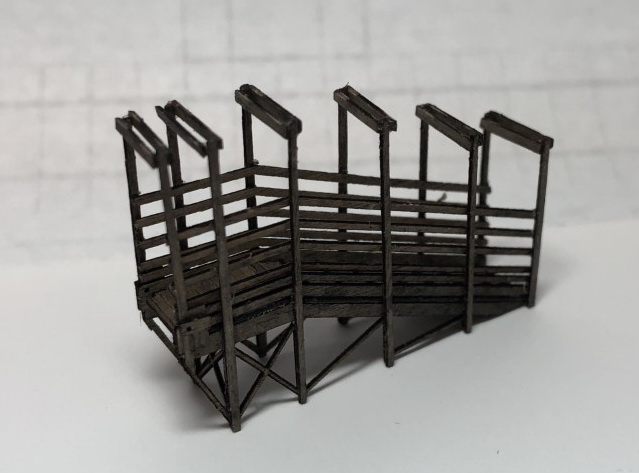 Still need a 2nd stockyard ramp, the stockyard itself, a windmill, a hay barn, a yard office, and an icing platform.
Not to mention painting the rails and ties and adding cinders, dirt, etc.