Part 3 - Small Cattle Yard.
Completed the windmill kit. Nothing included for scale, but this kit only is 1/2 inch square at the base and 3 inches tall.
Here it is completed but not painted.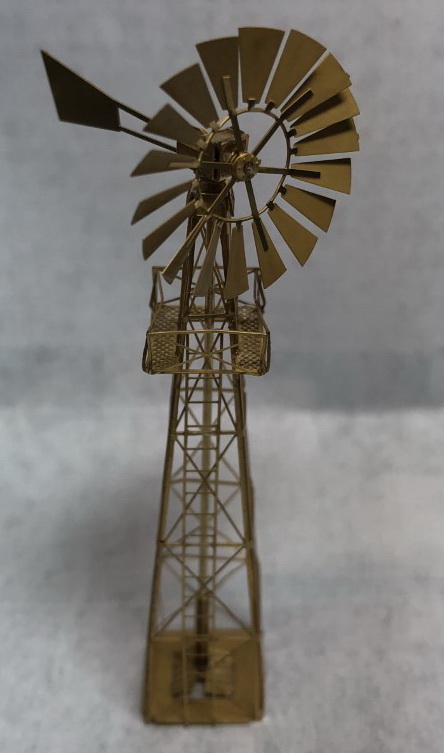 Here it is finished. Sorry for the crappy picture, the workbench light burned out as I was adding the weathering.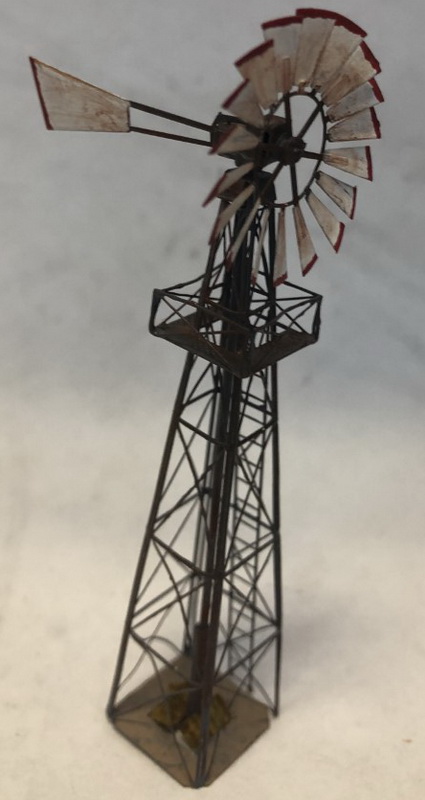 Still need the stockyard itself, a hay barn, a yard office, and an icing platform.
Not to mention painting the rails and ties and adding cinders, dirt, etc.